Resident Therapist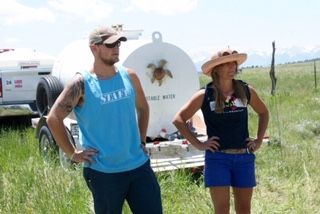 Moss North Therapy is very excited to introduce to our community, our new resident massage therapist Jen Henderson! Starting on February 13th, Jen will be available for appointments on Monday (March), Friday and Saturday, and she's a very talented massage therapist. I was able to have a chat with Jen about who she is, where she comes from and also some more interesting stuff about her, so read below and find out more!
ABOUT JEN HENDERSON
While Jen was in High School, she worked as an Athletic Trainer and went on to work in Chiropractic and Physical Therapy offices as an assistant. While working In PT, one specific client who had Spina Bifida worked with Jen in the hydrotherapy pool and could feel the sensation of standing erect for the very first time of twenty-five years being in a wheelchair. This particular moment was pivotal and inspired a life long mission to be apart of others healing and wellness.
In 2010, Jen graduated from the Rocky Mountain Institute of Yoga and Ayurveda along with working as a Fitness Instructor, including training a few professional local athletes. Her background inspired the return to school and pursue her Massage Therapy License, where she graduated from Colorado School of Healing Arts in 2018. A natural sports massage therapist who specializes in; Thai yoga Massage, Prenatal, Myofascial Release, Deep Tissue, and Swedish Massage. With added techniques of Gua Sha, Reiki, Lomi-Lomi and Cupping.
When Jen is not working, she enjoys spending time with her son, hiking, camping, snowboarding and practicing yoga. She is also an active volunteer for events such as Ride the Rockies & Peddle the Plains, Bike MS and other National MS Society events, to name a few.